Simply Static allows exporting your static website to GitHub PagesA hosting service from GitHub for publishing static websites directly from a GitHub repository.. It's free for all kinds of open-source products, and for only $8/month, you can assign a custom domain, get more storage, and so on.
What is GitHub Pages?
GitHub Pages is a free and reliable static hosting provider provided by GitHubA web-based platform for version control and collaboration, allowing multiple people to work on projects at once..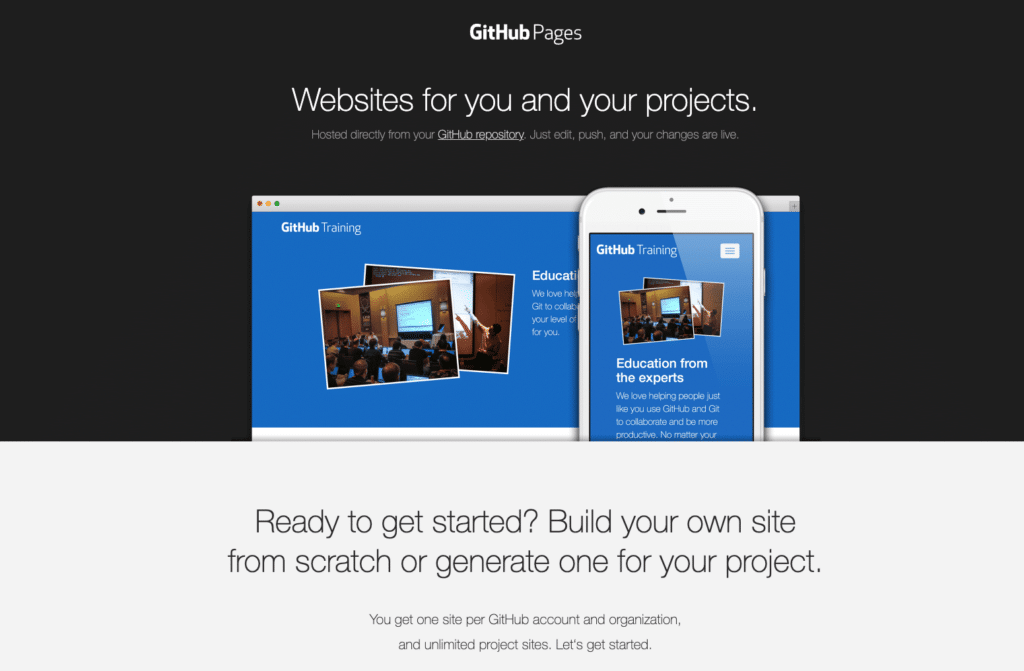 GitHub
Preparing the GitHub Integration
To exportThe process of saving the files and data from your WordPress site to create a static site. your static website to GitHub Pages, you need the GitHub integration from Simply Static. Create an account at github.com and configure your personal access token, as shown in the documentation here.
Once that's done, you can switch back to WordPress and go to Simply Static -> Settings-> DeploymentThe act of pushing the static files generated by Simply Static to a live environment where users can access them. and select "GitHub" as a deployment option: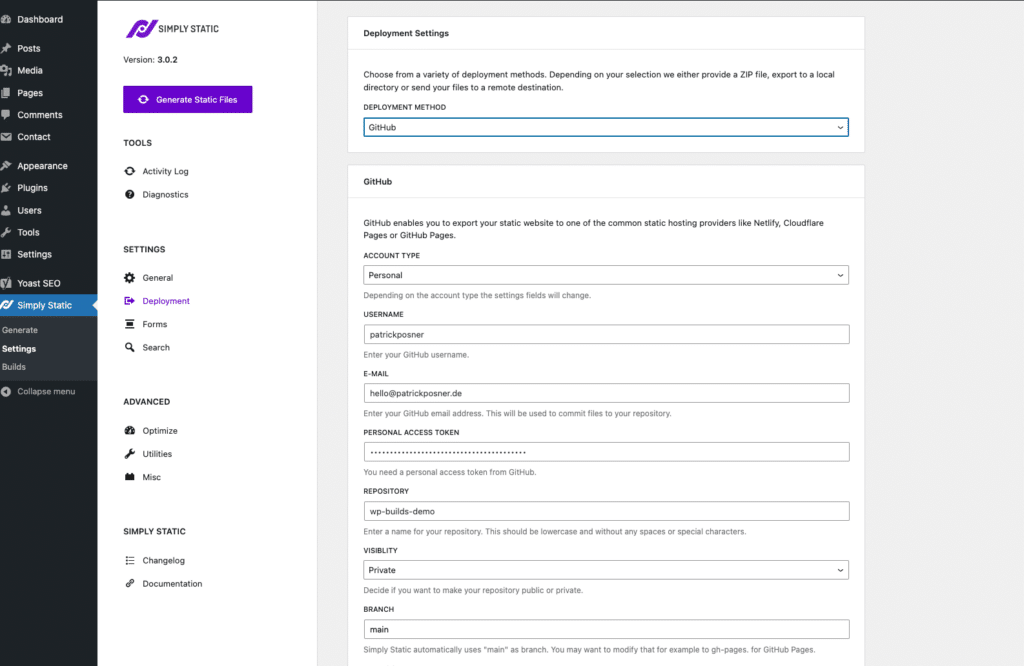 As shown in the GitHub integration documentation, you need to fill out the following setting fields:
Account Type (Personal or organization)
Username
E-Mail
Personal Access Token
Repository

In version control systems like GitHub, a repository is the most basic element, a folder where all the files for a parti…
Exporting files to GitHub
Now that we have everything configured, you can click on "Generate Static Files" in the top-left corner of the Simply Static Settings: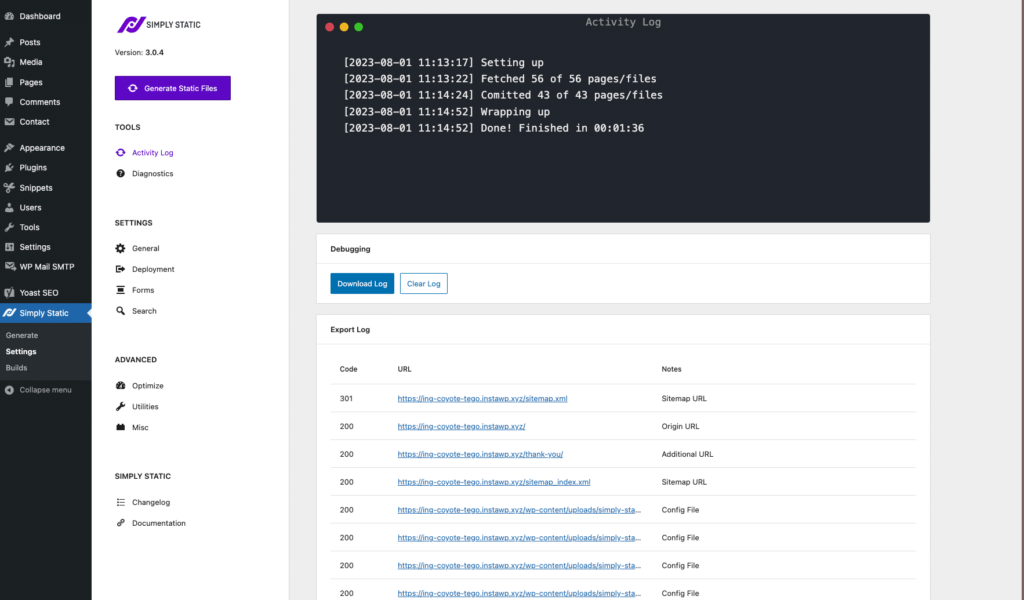 Finishing the export will take some time, but you can always view the current progress in Simply Static -> Settings -> Activity LogA record of all the actions and changes made within the Simply Static plugin. It helps you track what has been done..
Once the export is finished, all your static files will be exported to your configured GitHub repository. If you check your account, it should be similar to this: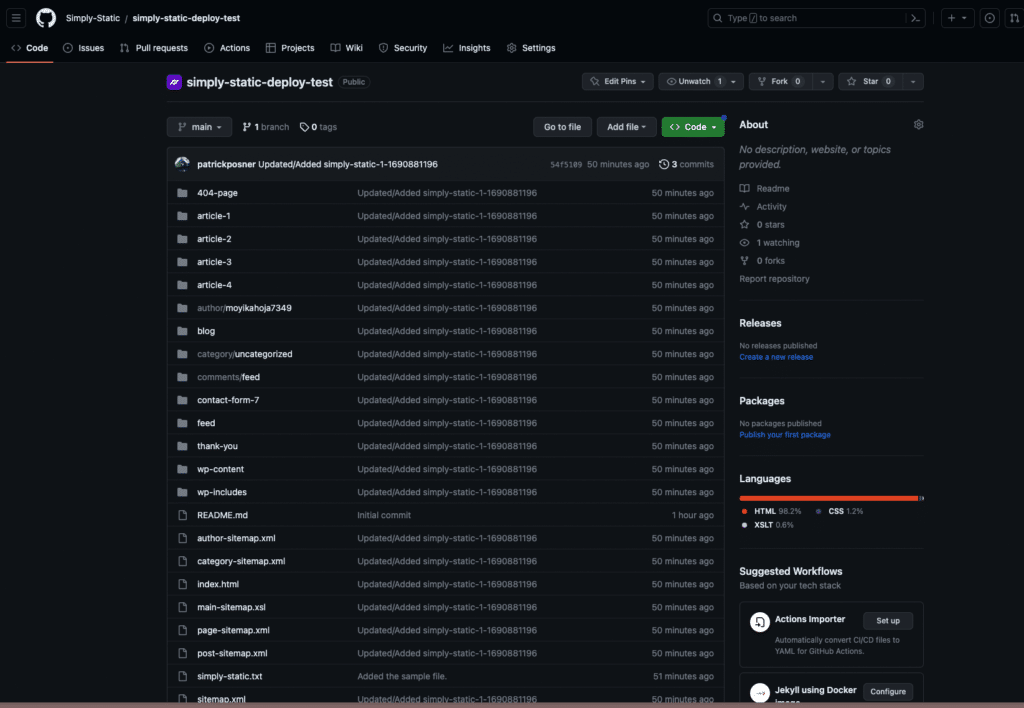 Activate GitHub Pages
The last step is to activate GitHub pages for your repository.
Go to "Settings" and then "Pages" from your repository.
All you have to do is select the branchIn version control systems like GitHub, a branch is a separate line of development that can be merged back into the main… you want to use for your static website (this is "main" if you used the default in Simply Static) and click on "Save":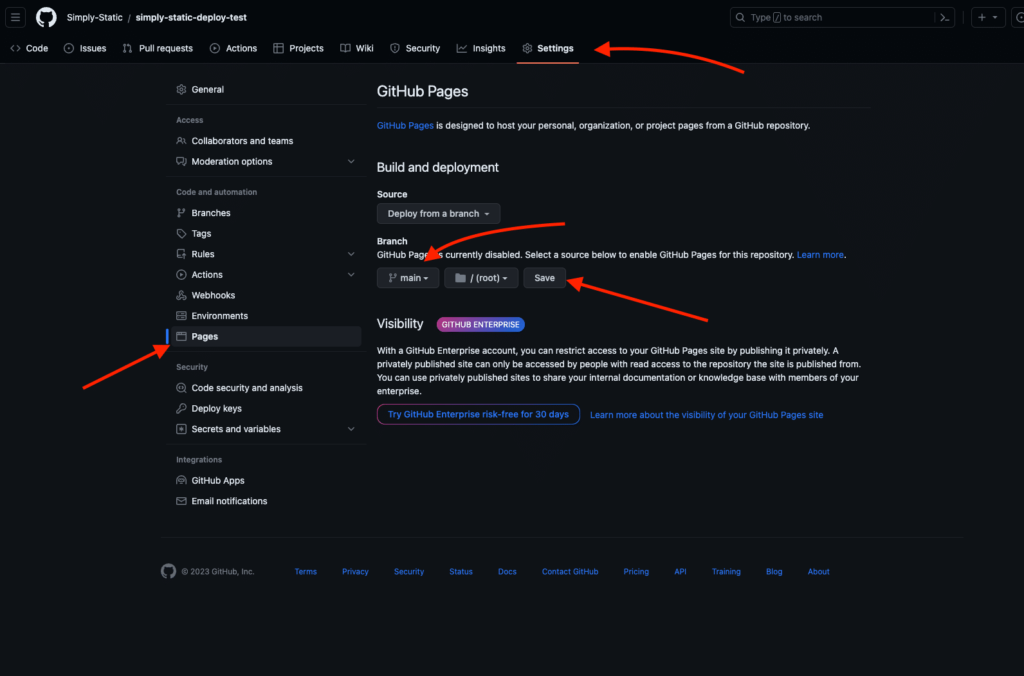 Once you click "Save" you will see a screen like this: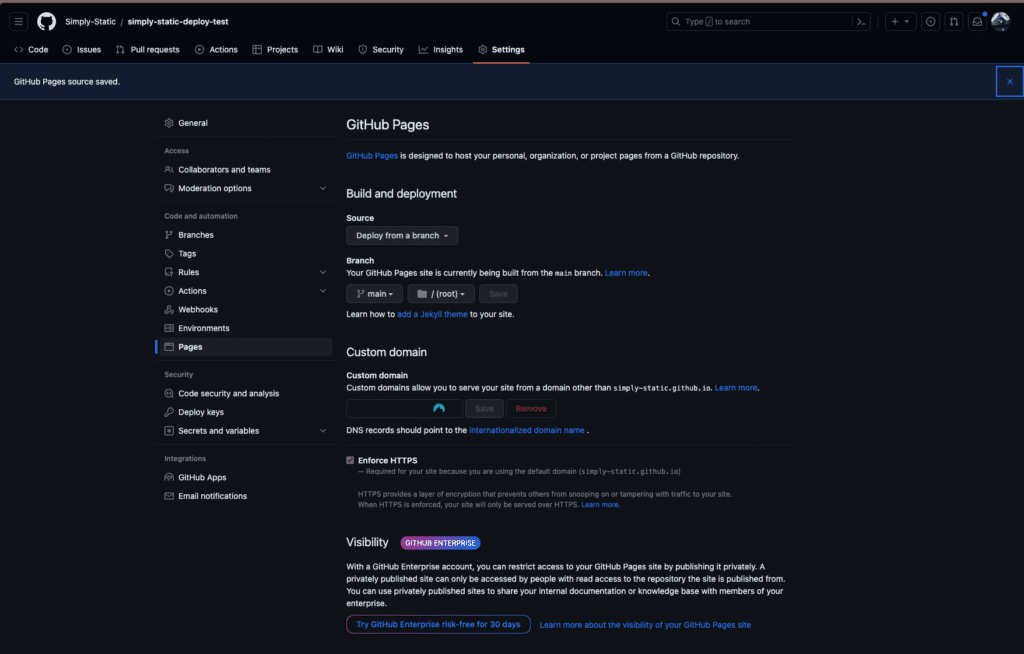 Your static site is now hosted on GitHub Pages. You can view your static site at https://username.github.io/repository.
If you want to set up a custom domain, here is a decent tutorial on how to set that up: Set up custom domains in GitHub Pages.