Simply Static Pro offers deep integrationThe act of combining different systems, software, or functionalities to work together as a unified whole. with WordPress Multisite. Easily manage hundreds or thousands of static websites from a single multisite network.
Network settings
Once you activate Simply Static on the network level, you will notice the new network settings page added: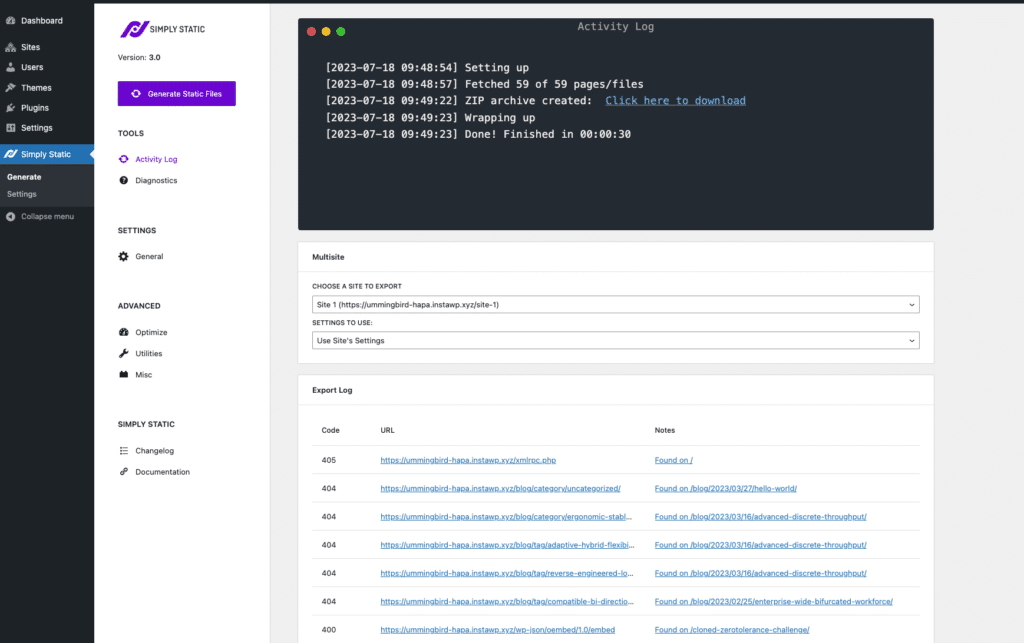 It should look familiar to the Simply Static settings page you already know, but this page has some powerful additions.
Select Subsites
Once you visit Simply Static -> Generate from the network settings panel, you will notice an additional settings area called "Multisite". This is specific to the network page and offers you an easy way to select:
Which site do you want to export

The process of saving the files and data from your WordPress site to create a static site.

Which settings do you want to use (network level or site level settings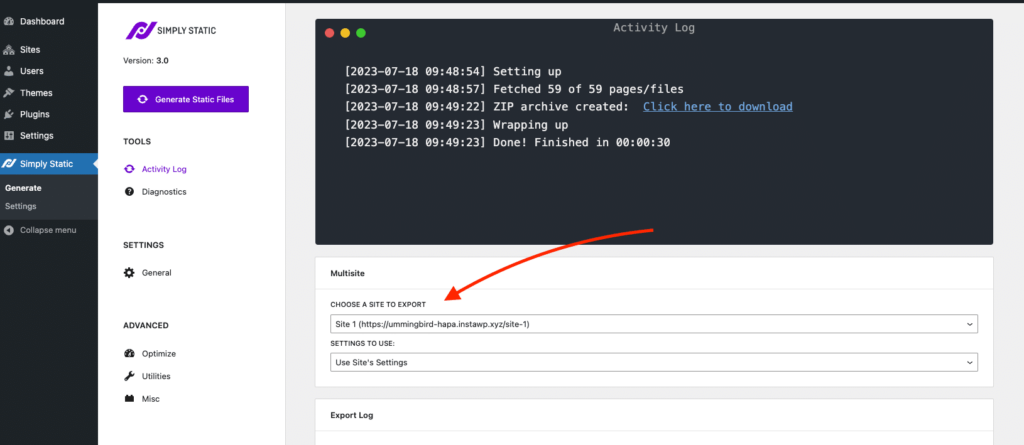 Choose your export site and click "Generate Static Files" to get started.
The activity logA record of all the actions and changes made within the Simply Static plugin. It helps you track what has been done. will also change on the particular settings page within the subsite – so once your user visits the page to run an export, he will know that an export is currently running.
Hide settings on Subsites
You can also completely hide the Simply Static settings on subsites.
That's handy if you want full control over the setup and when a static export should run.
To configure that, go to Simply Static -> Settings -> Misc and disable the toggle "Show subsite settings".
It's activated by default to make setting this up for the first time easier.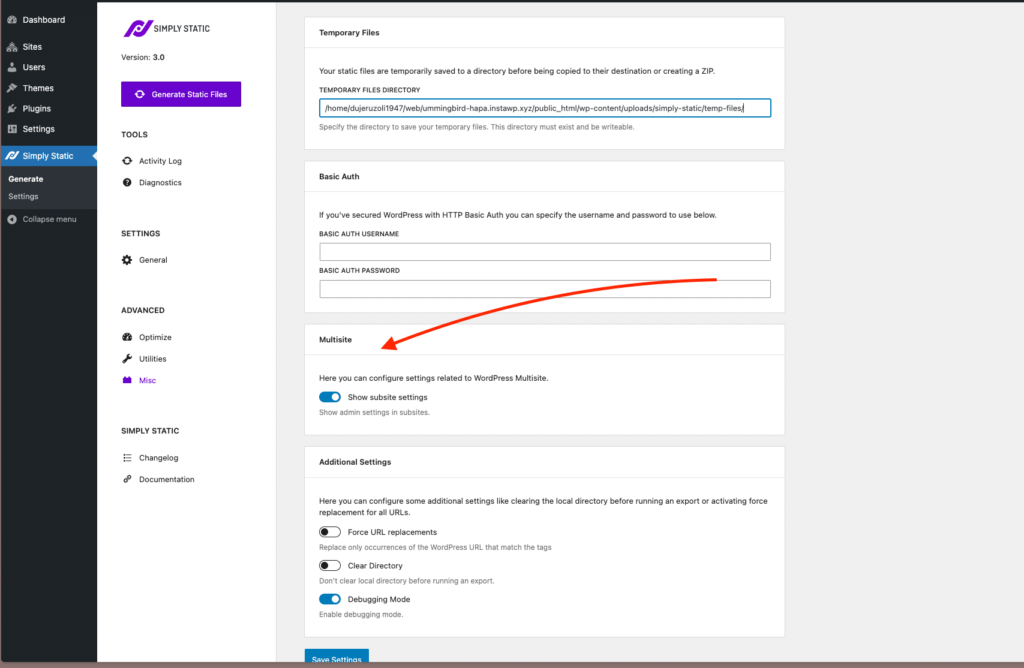 Missing settings
You might have noticed at that point that some settings are missing on the network level (like forms, search, or deploymentThe act of pushing the static files generated by Simply Static to a live environment where users can access them.). That's because these settings require a per-site configurationThe setup process where you specify the settings and options for how a software or system will operate..
We are still in betaRefers to the testing phase of software before it is officially released. During this phase, users can try out the softw… with that feature, so in a future integration, we will most likely add ways to configure everything from the network settings panel.